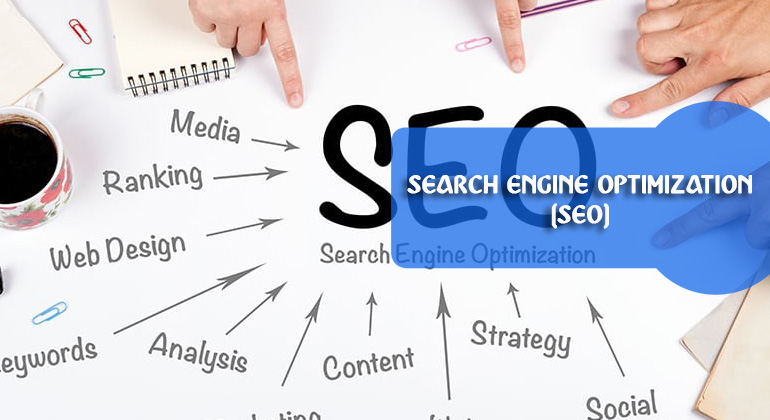 Search Engine Optimization(SEO)
Search engine optimization (SEO) is the practice of getting targeted traffic to a website from a search engine's organic rankings. Common tasks associated with SEO include creating high-quality content, optimizing content around specific keywords, and building back links.In other words: SEO is all about improving a site's rankings in the organic (non-paid) section of the search results.

SEO works by optimizing your site for the search engine that you want to rank for, whether it's Google, Bing, Amazon or YouTube.Specifically, your job is to make sure that a search engine sees your site as the overall best result for a person's search.How they determine the "best" result is based on an algorithm that takes into account authority, relevancy to that query, loading speed, and more.(For example, Google has over 200 ranking factors in their algorithm).In most cases, when people think "search engine optimization", they think "Google SEO". Which is why we're going to focus on optimizing your site for Google in this guide?